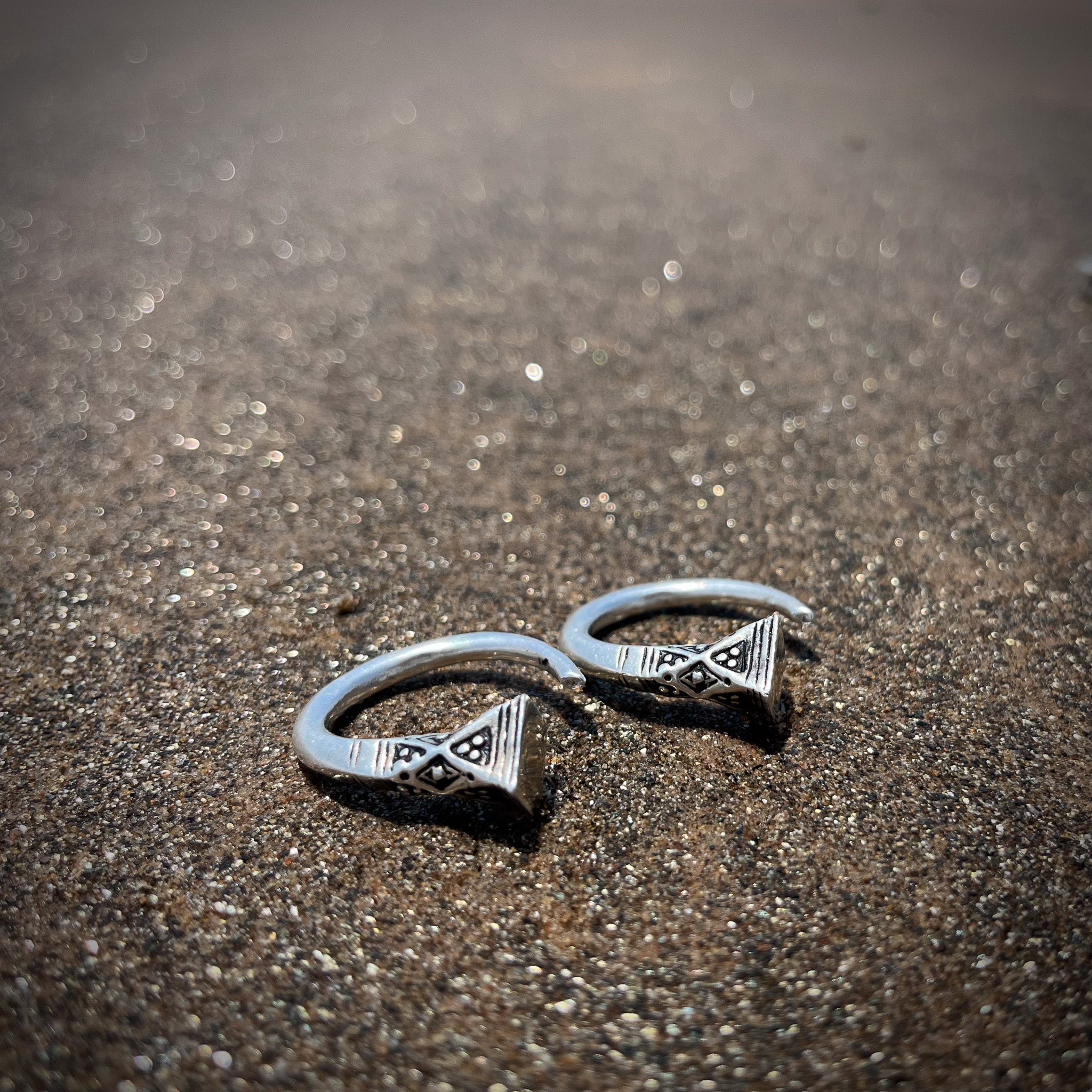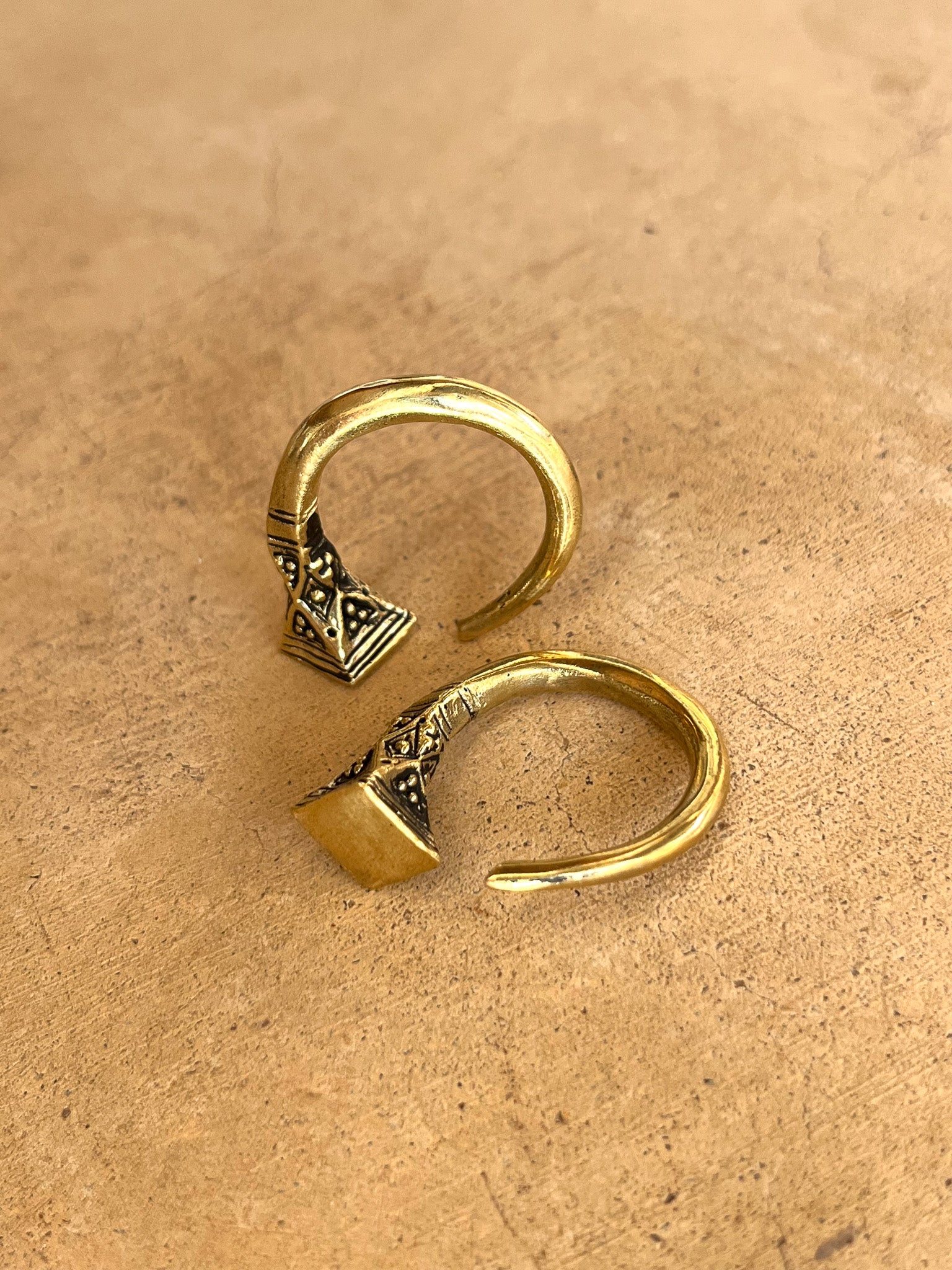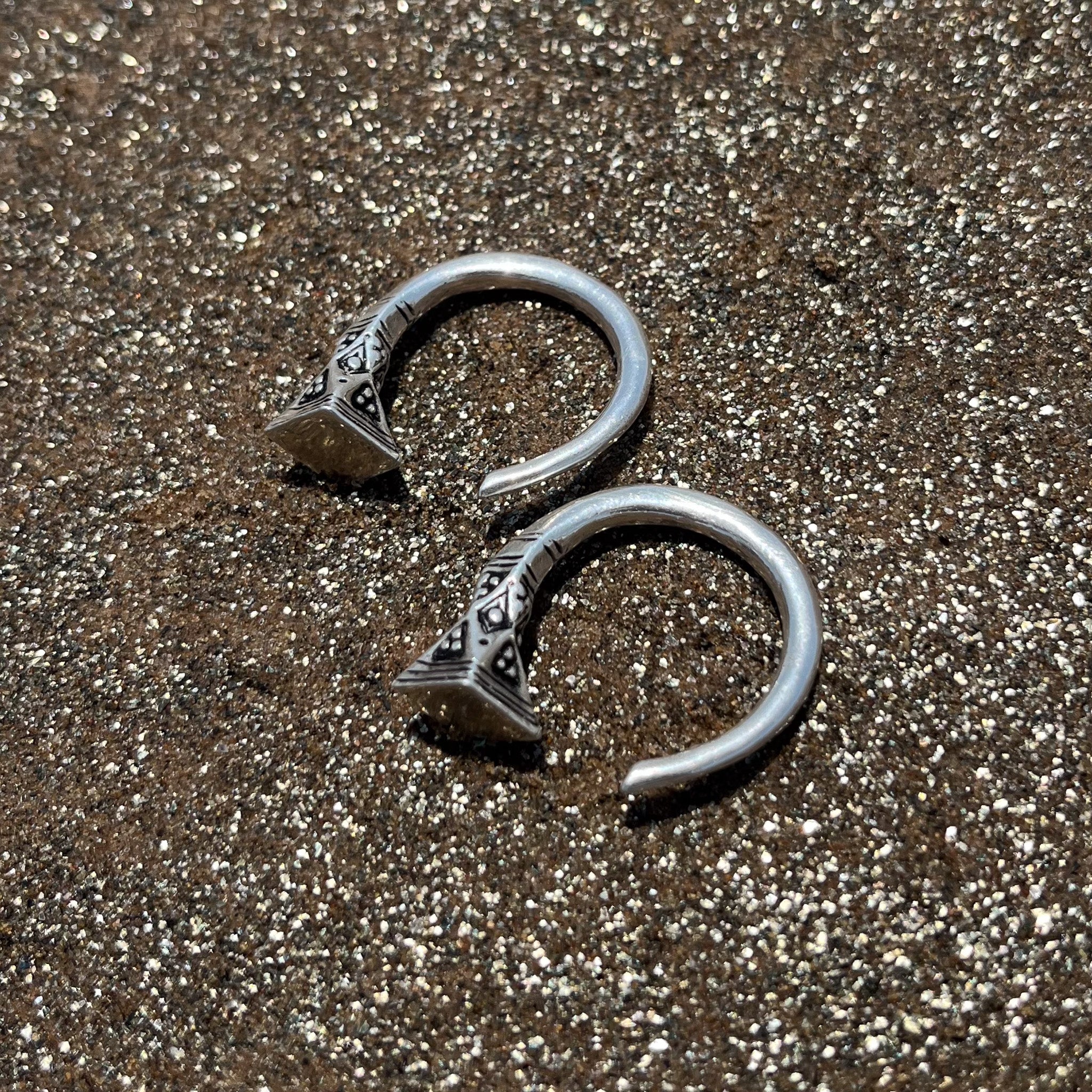 Tuareg Spiral Earrings Stretch Ears
Description

Metal

Shipping
The designs inscribed in Tuareg jewellery carry ancient meaning that dates back to ages before the Tuareg converted to Islam. Primary motifs include triangles & diamond shapes. The lines symbolize the moving wind in the desert, leaving lines in the sand that indicate its direction. A solid dot stands for the chameleon's eye, considered a harbinger of good or bad luck depending upon the position of its tail.
Designed from a drawing inspired by an original Tuareg antique earring for stretched ears, then handmade by Leo, master silversmith in Indonesia in sterling silver 92.5 followed by casting using the lost-wax-method in brass. Suitable for stretched ears 6g (4mm) to 4g (5mm).
Earrings Width: 2.7cm
Earrings Length: 2.7cm
BRASS
Brass' warm, golden colour and malleability make it a popular choice for jewellery, particularly in bohemian and vintage styles. Whether you're looking for a statement piece or a subtle accent, brass jewellery is sure to add a touch of unique charm to any outfit.
SILVER
Silver has been used in jewellery for thousands of years due to its lustrous shine, durability, and affordability. It's also believed to have healing properties and metaphysical benefits, making it a popular choice for both its aesthetic appeal and potential holistic effects.
GOLD
Gold has been treasured and used for jewellery since ancient times, admired for its rarity and beauty. This precious metal comes in a range of colours, and can be crafted into a variety of jewellery styles, from delicate chains to bold rings.
We offer worldwide shipping for 20$.
Shipping within Kenya is made by Fargo Courier Services.
---
Tuareg Spiral Earrings Stretch Ears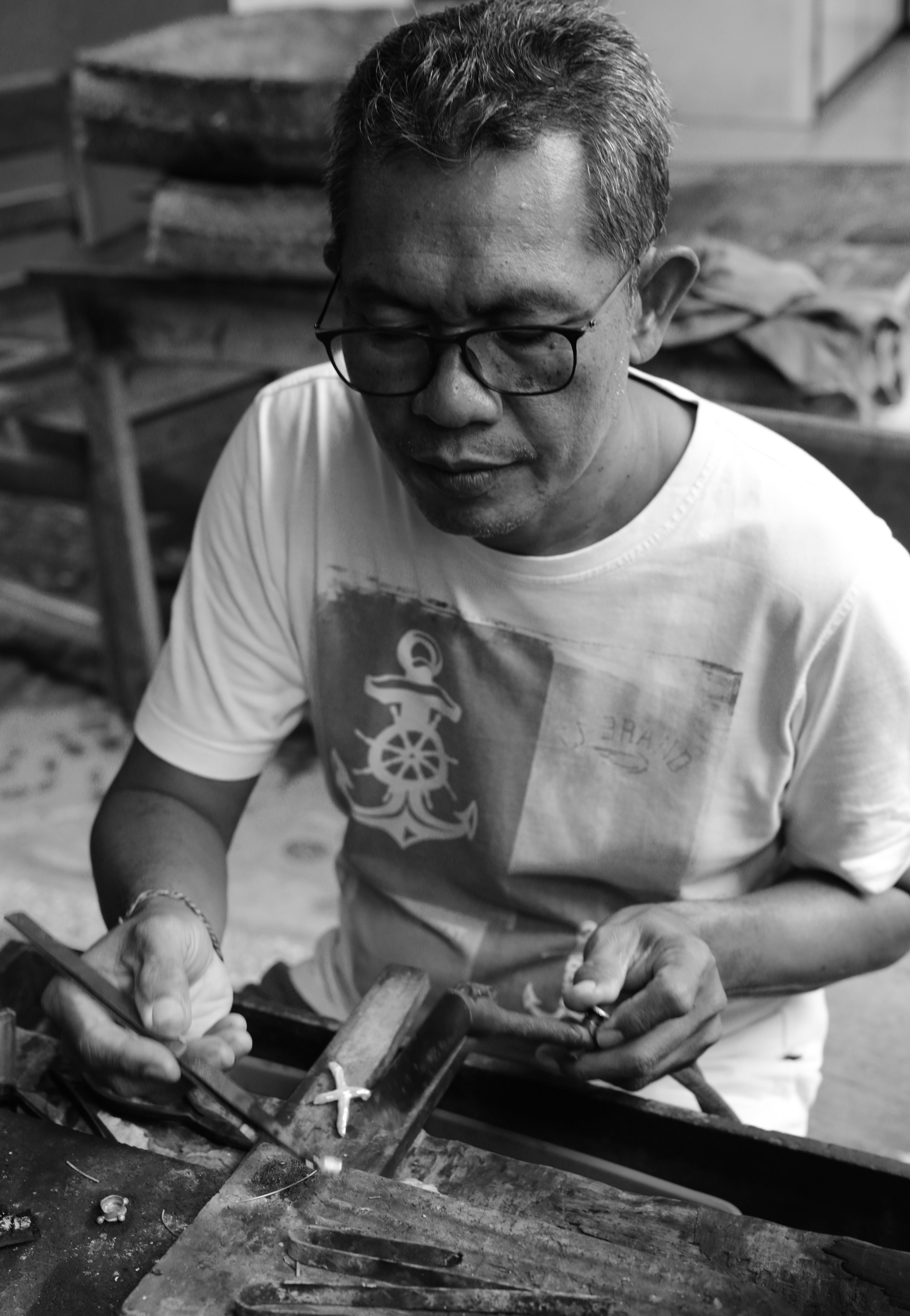 Crafted by artisans
Our jewellery is crafted by skilled artisans from Bali and Kenya, whom we take great pride in collaborating with. Through this partnership, we not only create one-of-a-kind, stunning pieces but also support the growth of local communities.