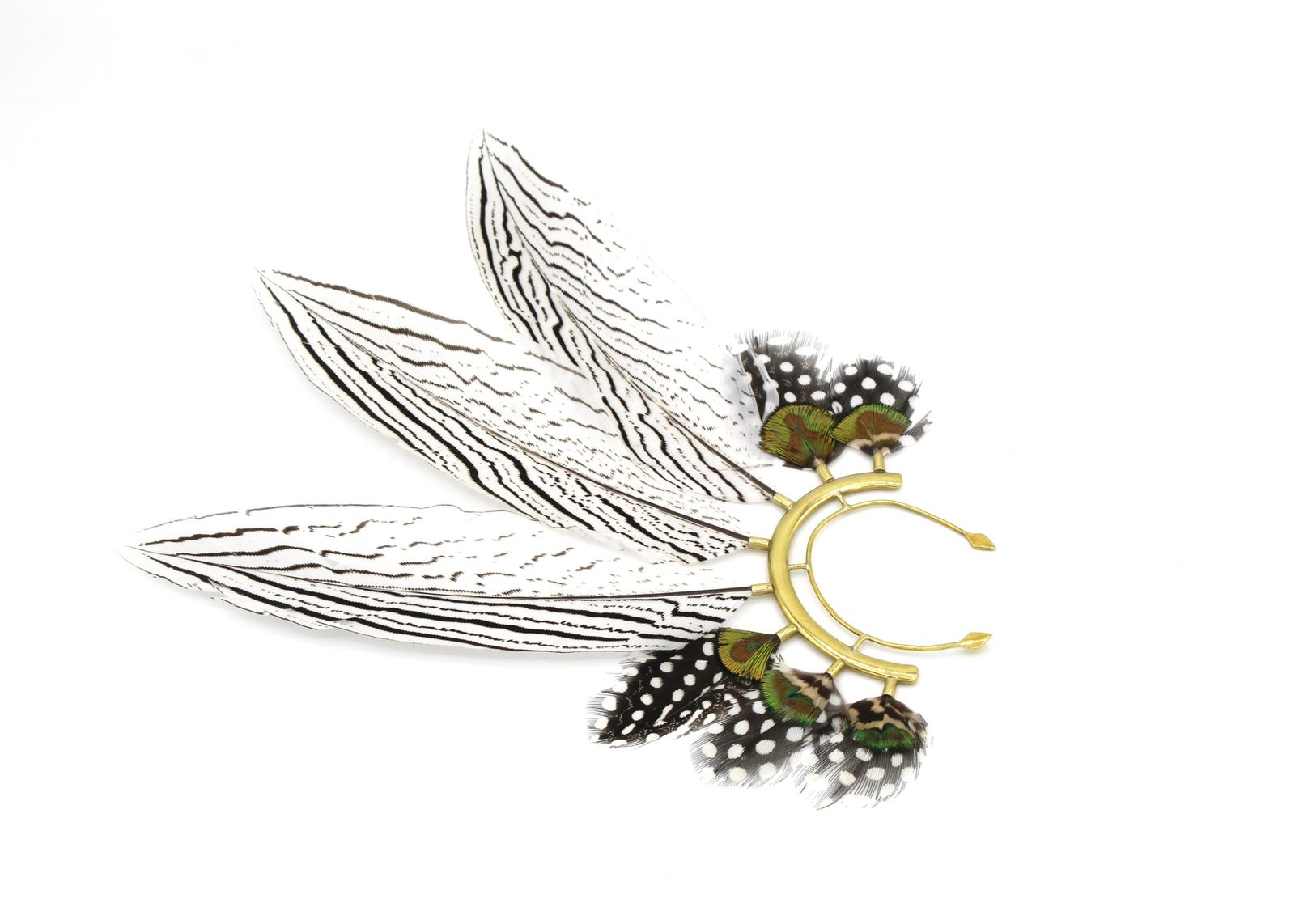 Description

Care

Shipping
This unique ear cuff features Guinea Fowl, French Partridge and Ringneck Pheasant feathers that are delicately arranged and connected to a metal accessory that comfortably sits around the ear and is adjustable. Handmade in brass.
Width: 17cm
Side: Right Ear
Kapoeta sources feathers that are either a bi-product from small chicken farms or the fly fishing industry. Feathers that would otherwise by discarded, are ethically sourced and upcycled into accessories; no birds are harmed intentionally for their feathers.
HANDLE & CARE
How to restore feathers to their natural state should the following happen:
​WET FEATHERS
Use a hairdryer to dry the feathers on low heat while gently stroking the feathers in the natural direction. Be careful not to pull on the feathers too hard.​
DUST
If you live in a dusty city and find the feathers turning a shade of brown, put them under warm water, add a little soap and gently wash away the dust. Do not pull hard on the feathers. Use a hair dryer to dry.
TRAVELING
Ideally, use the same packaging that the earring is delivered in as it is specially designed to keep the feathers in place. Alternatively,   use a small box to travel with your feather earrings. Remember to take the earrings out of the box once you reach your destination to avoid disfiguring or curling the feathers. Sometimes it helps to put tissue in the box to stop it from moving around.
​GENERAL MAINTENANCE
Always hang your earrings straight on a dressing table, curtain or jewelry board.If moths are prevalent in your house, keep your earrings in a case, draw or in a long box. Avoid storing feather earrings in zip lock bag or envelops as they are too flimsy and can disfigure/damage the earring.
​STRAIGHT OR CURLY
Feathers contain keratin just like our hair so in the case that your feathers have curled too much, use a hair straightener or iron on low heat to straighten your feathers. Equally, if you want to curl your feathers slightly, use a curling iron for the desired shape.
​AVOID LITTLE ACCIDENTS
Beware of long feathers getting caught under shoulder bags. Watch out for babies and toddlers grabbing hair and pulling on long feathers.
We offer worldwide shipping for $20.
Shipping within Kenya is made by Fargo Courier Services.
---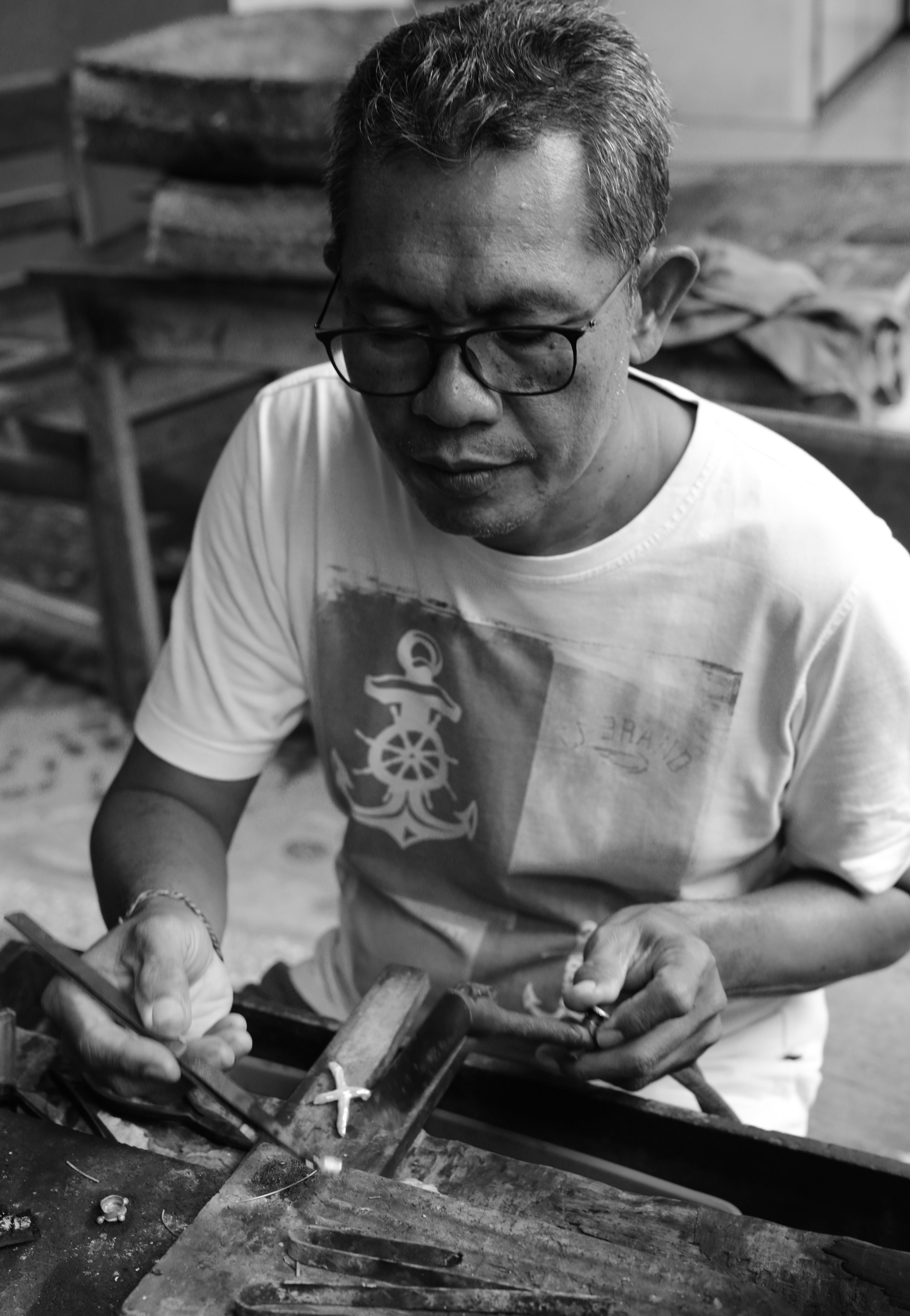 Crafted by artisans
Our jewellery is crafted by skilled artisans from Bali and Kenya, whom we take great pride in collaborating with. Through this partnership, we not only create one-of-a-kind, stunning pieces but also support the growth of local communities.